Samurai Onryo - Novel DIGITAL VERSION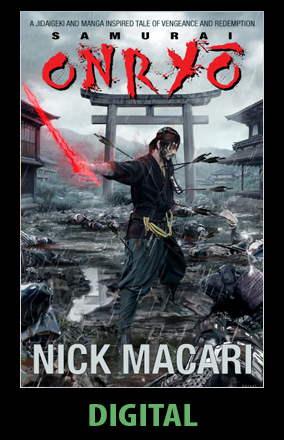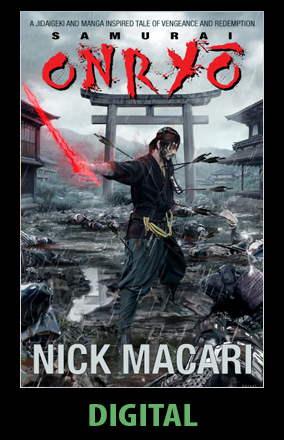 A one-time price of
$7.00
will be added to your order.
299 page Novel.
DRM free Digital PDF download.
Samurai fiction is one of my secret, guilty passions. OK, maybe it's not that secret.

Welcome to the Kamakuru period of feudal Japan, the days of the first Shogun… When his family is slaughtered and he's left for dead at the hands of three ronin, Kazuo the farmer sets off for revenge.
But this farmer's journey is no simple tale of retribution. It is a tale of a man coming to grips with who he truly is… and finding out that even the greatest samurai cannot change their past or escape their future.
Samurai Onryo mixes elements of high fantasy, demons, angels, monsters and hard-core kenjitsu action. While it appears to be a revenge story on the surface, it is a deep, complex story of a man re-discovering himself after losing everything.
Special thanks to the amazing cover artist David Benzal and Ann Bevans on edits.