Ascended Kings Graphic Novel - PRINT VERSION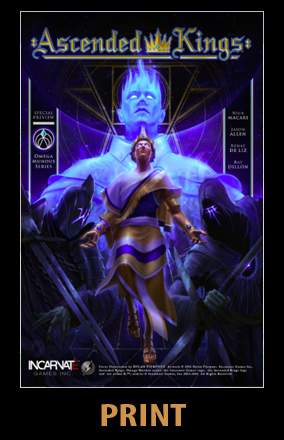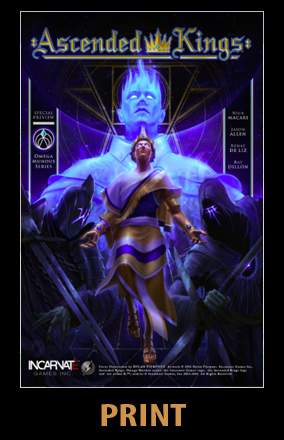 Ascended Kings:
The Fall of Empyrnea
is a 60 page hard cover graphic novel gorgeously illustrated and colored by Renae De Liz and Ray Dillon (The Last Unicorn and Peter Pan among others).
Printed in Canada.
$30 final price. No other additional costs UNLESS you're out of the continental U.S.